We know that every penny counts so we ensure all prices are upfront, affordable and all-inclusive. So whether you're jumping in the deep end, or balancing your membership alongside other things, we can offer you a package that suits you!
Full Tub
Jumping in at the deep end full time?
24/7 access
Your own fixed desk
Mentoring & support included
£250pm + VAT
Hot Tub
Balancing other commitments?
4 days a month
Extra days can be added (£11/day)
Mentoring & support included
£55pm + VAT
We know one size doesn't fit all, so we also offer…
Our Bathtub Bursary
At the heart of why we exist is our Bathtub Bursary. It's our way of levelling the playing field to ensure that all passionate entrepreneurs can access the vital lifelines needed to start, run and grow a business regardless of their background or situation.
Our Bathtub Bursary is subject to eligibility criteria.
Private Offices
Like the sound of Bathtub 2 Boardroom but want your own space? We occasionally have private offices & self-contained studios available for scale-ups and more established teams of 3-12 people. If you're interested in these, please get in touch to check availability.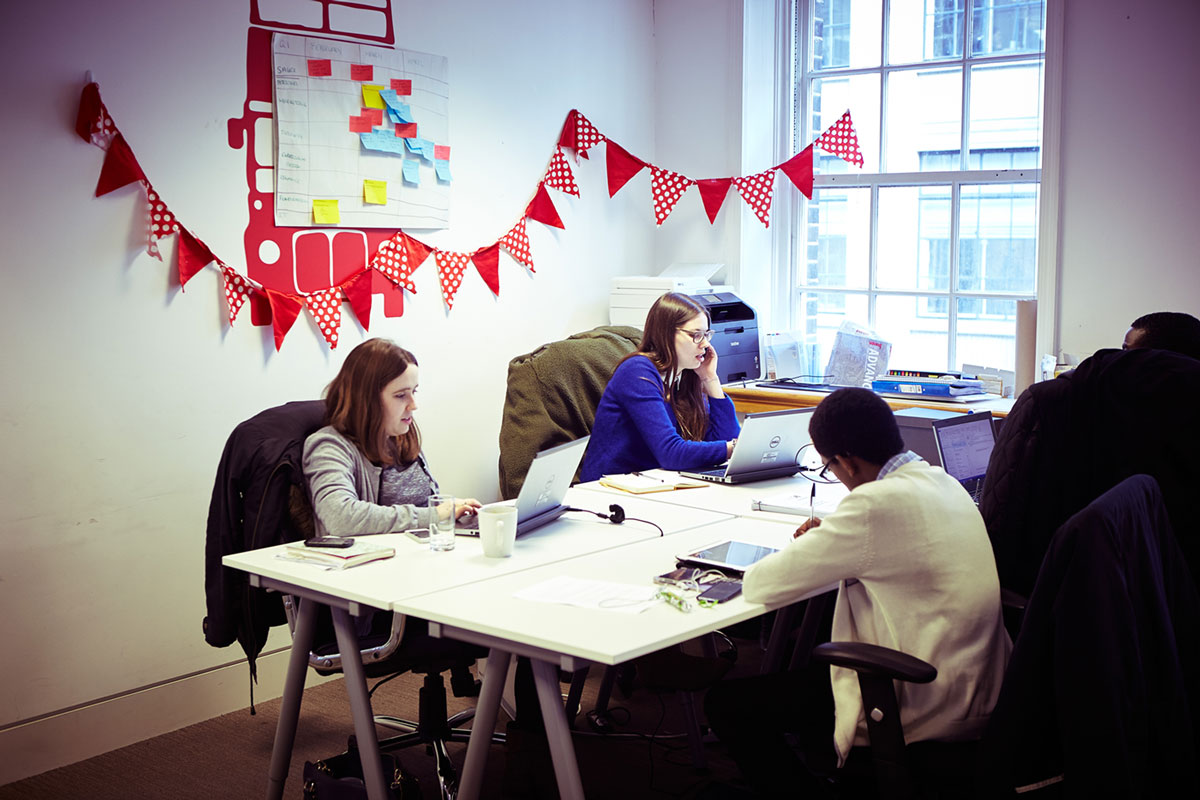 Here's everything you get included with your membership.
Workspace – fixed deskspace, coworking or studios

Wi-Fi

Meeting room hours

Mailing address*

Kitchens full of caffeine

Comfy communal spaces

Central London locations

Financial, legal & IP advice

1:1 mentoring & workshops

Pub in the Tub socials

100+ budding businesses

200+ members (Tubbers)
*Full Tub membership only
All our mentors, partners and advisors give the majority of their support pro bono because they love the Tub and giving back to the next generation of startups.